ORIGINAL PRODUCTIONS
PERSONALISED AND ECLECTIC
SERENA Productions shares the universe of amazing and explosive artists with you:
Poetics, with a sometimes intimate record,
Always unusual!
Cinema, Music, Literature, Theatre, Street Arts, Gastronomy…
SERENA Productions organises personalised events and proposes original programming for the general public or specific audiences.
Each event is a new challenge for which we will:

Develop
Analysis of the needs
Identification of locations
Artistic programming

Fund
Public and private partners
Budget creation
Management control

Promote
Communication strategy
Carry out the support
Press plan

Perform
Mobilisation of the means
Implementation of the teams
Quality control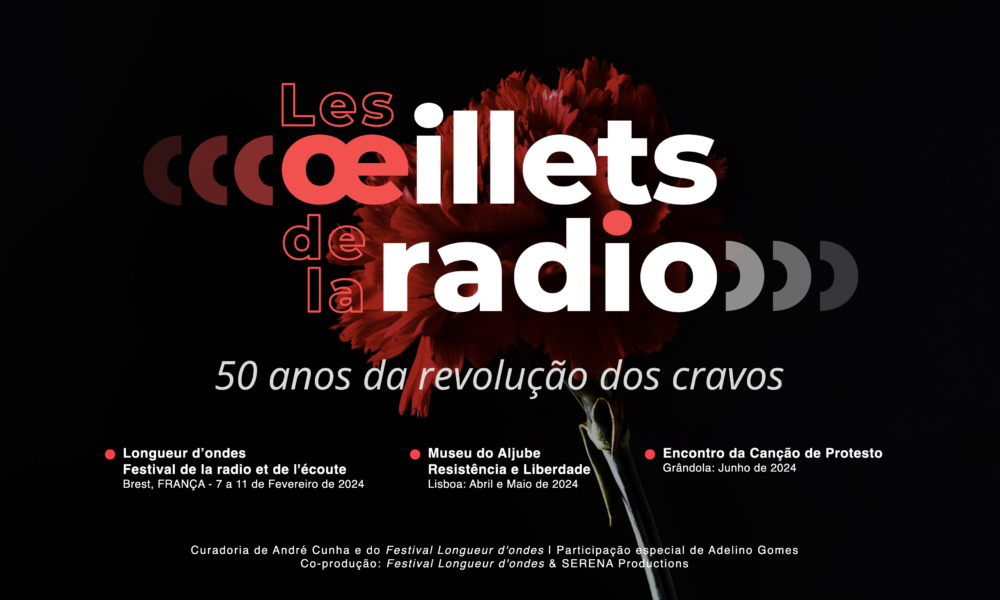 50 years since the Carnation Revolution
The event "Les œillets de la radio" will run from february to june 2024. It will be a celebration of the 50th anniversary of the 25 april 1974 revolution and will feature listening sessions, round tables and much more.
Discover
OUR GUIDELINES
At SERENA Productions, our team brings together skills and extensive experience in the organisation of concerts, exhibitions and film festivals for the general public, as well as the organisation of workshops, seminars and thematic meetings.